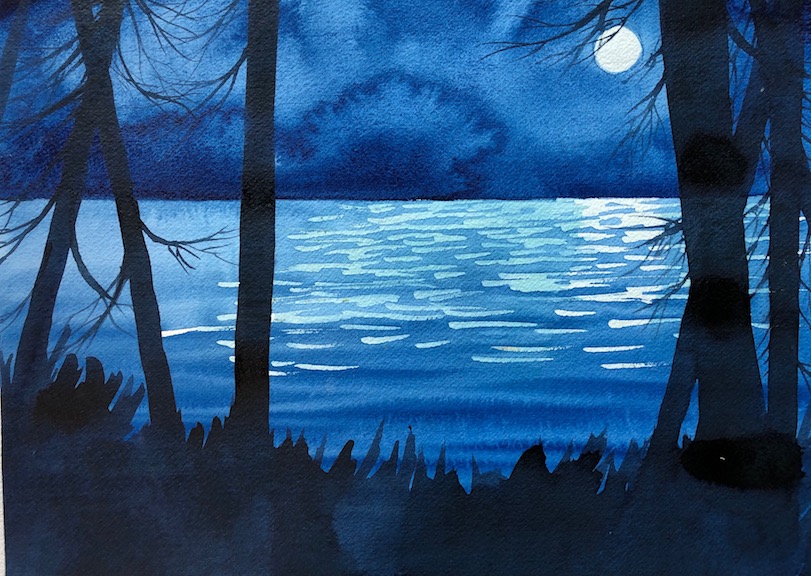 Like so many of us I have been working to stay safe, healthy , and connected with those I love during the pandemic. I am one of the lucky ones who can stay home and work, making my art in my home studio as well as virtually coaching and teaching a few people I work with individually.
And, like so many other people in the arts, I have had to cancel all my in-person teaching from March on in 2020. Now vaccines are on the horizon, but it looks like it will be well into the summer and fall before it will be truly safe to meet in close quarters again for any length of time.
As the pandemic has dragged on and I have realized how important creative work has been to the mental health of so many of us I decided it was time to take my watercolor teaching online. I usually teach 2-day, 4-day, and week-long art and creativity workshops. Going online has meant turning 12-24 hours of in-person instruction into several week-long, 'work-at-your-own-pace' lessons, with easily accessible text, video, image and live-stream media.
I am happy to share that starting January 11th I will be offering two virtual 5-week watercolor workshops that can be combined into a 10-week Watercolor Intensive. These will be coupled with a private Facebook Group where participants will be sharing the results of the lessons for feedback and support. The workshops are: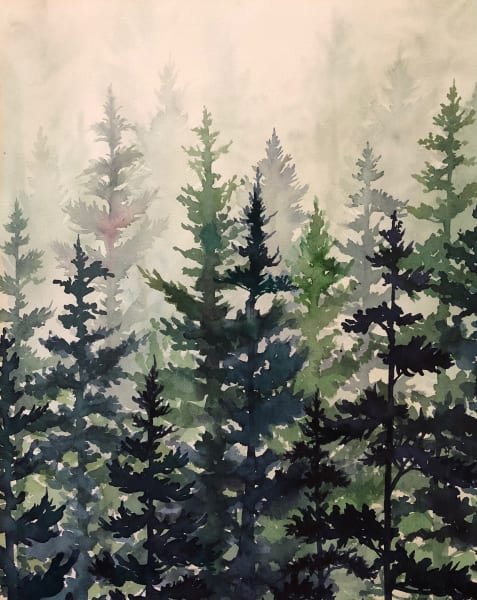 This whole period has been a learning experience for me leading up to these offerings, just like it has for everyone else. I learned how to do virtual art exhibitions to replace in-person experiences that were not longer safe, and to make more of the small art I usually sell in my annual open studios available in my online venues. In both instances this has been a trade from the joy of more personal in-person experiences to the fun of reaching a wider audience.
One wonderful result of my desire to maintain a creative community during these times was to start a facebook group called the Cabin Fever Creative Community dedicated to using our art and creativity to connect with other creatives, maintain mental health, and share good will while using art to dilute the 24/7 feed of politics and Covid-19. Its for artists and all levels in all media. The CFCC has succeeded beyond my wildest dreams. If you use Facebook, join us!
As I thought about moving classes online I have taken months to practice and design my approach. I am grateful I could take this time to do it the way I wanted to. I am an artist whose art has benefited from teaching because in order to communicate my techniques and understandings of art, I had to pay deeper attention to what I was actually doing, sometimes unconsciously. I had to notice what I know so deeply I now do without thinking, to break it down into manageable steps and figure out how to share it in an accessible way.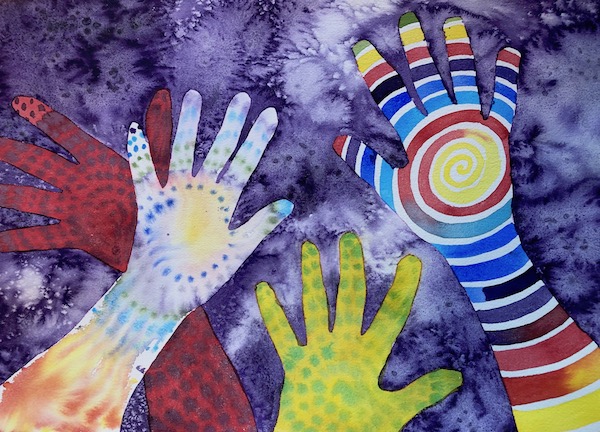 While few decades spent in University teaching helped, it turns out its an even deeper dive to make sure that what is offered online is clear, well paced, and accessible to new learners. While I knew this in theory, in practice it was a whole other animal. All current teachers in all subjects at all levels of education who have had take their curriculum online quickly have my deepest respect, admiration, and sympathy.
So, if January/February looks pretty bleak and joining a creative community exploring the wonders of watercolor could make it more fun, join us! (I have a few spots reserved for full or partial scholarships for those who find the cost of the workshop challenging, and who are front-line workers that could just use a break. Contact me to inquire about availability.)
I also must give credit where credit is due and thank Daniel Torres, who has served as a tech mentor and technical producer for me setting this all up. It has been wonderful having a tech-savvy step-son to help me with this endeavor. Thank you Danny!
Thank you for reading my blog and looking at my art on Klebesadel.com. Please also keep an eye on my teaching website CreativityLessons.com for ALL of my upcoming teaching, consulting, and creativity coaching in-person AND online offerings.