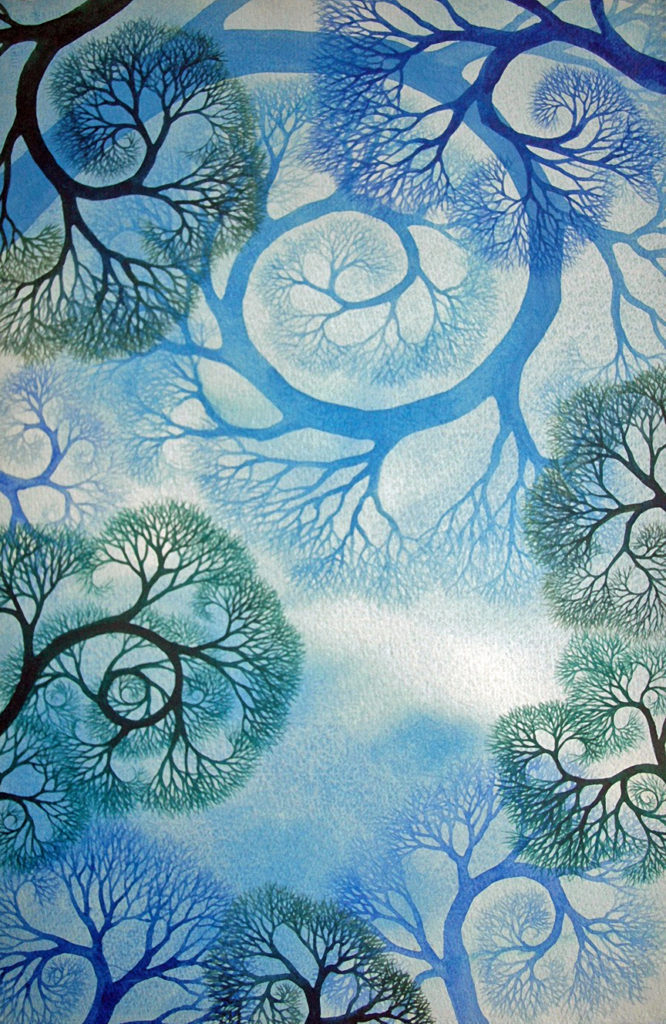 My hope is that this finds you and yours safe and healthy during this pandemic that is touching our lives in so many ways. We are all working to find our way through these times and for many of us the arts are a part of that effort.
As an artist, in addition to trying very hard to practice safety for myself and others, I have been using my time to paint and develop my art. I have been connecting with my creative community (check out the Cabin Fever Creative Community on Facebook), and doing many of the business tasks we tend to put off when we are busy.
Artists are famous for our reluctance to address the finer points of being small business people even though we must be to survive an keep making our art. Our education often teaches us to make wonderful art but does not usually do a good job of helping us understand the tasks of entrepreneurship, especially in a way that feels authentic to our mission as artists. (I find it hard to even spell the word.) I have been using my pandemic time painting, and focusing on business tasks, like working to do a complete inventory of my art, noting who has it and where it is; posting my art so it can find its audience; and thinking deeply about what really matters to me and the place of the creative in my life, my art-making, and my teaching/coaching.
As a result of all this time to work I have actually been successful at getting my art out in the world virtually, since sharing it in person has been pretty much stymied for the past 9 month. I decided to share all the places my art is available today, spurned on by the fact that several of the virtual events I am participating are ending soon.
The above image is a watercolor, Everything Is Connected, 22×15. I have donated it for sale to the online Woman Artist Forward Fund (WAFF) Auction 2020. Funds raised go directly to support the WAFF's growing endowment at Madison Community Foundation, which in turn supports talented women artists in Wisconsin through two yearly unrestricted Forward Art Prize awards of $10,000 each. There are many wonderful artworks by significant Wisconsin artists available in the auction at very good prices. The organizers are offering artists 50% of the amount the artworks sell for, which respects the fact that artists need to earn a living too. Please check it out, and outbid me! It is ongoing now ends Friday, December 4, 2020.
Galleries are small business too. Ending tomorrow, November 30th is a lovely little virtual exhibition sponsored by River Arts on Water Gallery of Print by Print: A Virtual Art Print Show. I have included three of my most poplar giclee prints in the virtual exhibition. Check out the wonderful artworks by other artists who are offering both giclees and hand pulled prints including wood and lino cuts, silkscreens, and mixed media prints.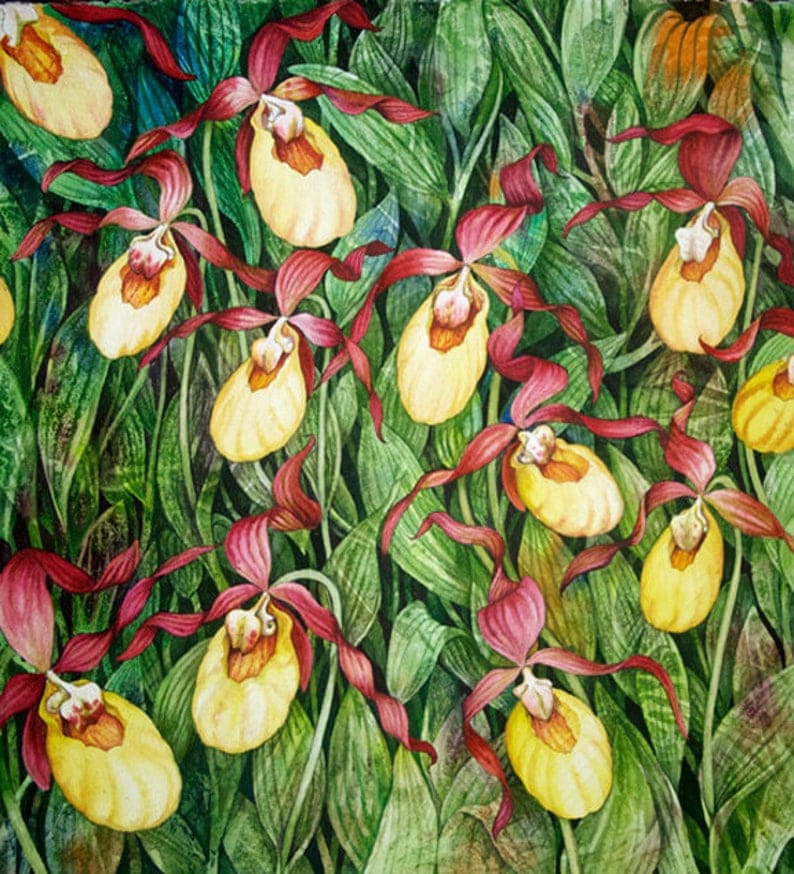 I am also delighted to be participating in another virtual exhibition through River Arts on Water Gallery entitled Force of Nature: Georgia Weithe and Helen Klebesadel, which will be available until December 26th, 2020. I wrote about the exhibition last month here.
As an artist that seeks to sell my artwork I am automatically a small business owner. Over the years my long term brick and mortar galleries have actually closed (which says a lot about how hard it is to keep viable galleries afloat.) I now make my art available in a number on online venues:
I have offered my art through the large online gallery Artful Home for many years. They are a wonderful gallery with amazing artists and fine craftspeople. They are currently offering a seasonal sale of 15% off with Free Shipping. Check out all their artists.
My artist website Klebesadel.com, where this blog is posted too has a link to purchase through my artwork archive inventory. Thanks to the pandemic I have been busily posting smaller studies and watercolors that I would usually sell only through my open studio sales. No open studios this year has made me accept that the art cannot find its new home if the audience cannot find it.
For many years I have made my art available on ETSY too. My Etsy shop is Helen Klebesadel Art. At first it was an easy way to maintain an online inventory, before I was able to integrate the technology in my artist website. Now I maintain my Etsy shop because, like the Artful Home Online Gallery, it can reach audiences I would not reach on my own.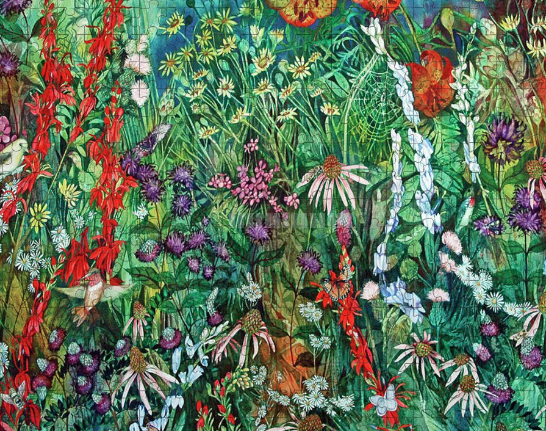 New this year has been my collaboration with Pixels.com, an online Print-on-demand venue that allows artists to make their work available as prints, puzzles, bags, tapestries and other swag, in the same way Spoonflower.com makes. My shop, Helen Klebesadel Art on Pixels has been doing a great job of selling their newly offered 500 and 100 piece jigsaw puzzles this year, as puzzles have become a favorite pandemic pastime. (I hope my family likes them too since that is what they are getting from me…don't tell them).
Two other virtual exhibitions that are available ongoing for viewing were created with my art collaborator Mary Kay Neumann when our Earth Day exhibition at the Holy Wisdom Gallery was canceled in March, 2020. Mary Kay and I got busy to share our new works and have created The Flowers Are Burning: An Art And Environmental Justice Project that includes art and information about the climate crisis to guide people to action. Within the project we now have two virtual exhibitions that are ongoing: ~The Flowers Are Burning Exhibition and ~ The Flowers Are Burning: Oceans Arising
Finally, I am also occupying myself by putting together on-line versions of my watercolor workshops that I will b offering online in January. I have been trying to design to make good use of the virtual format.Registrations will open in mid December on my teaching/coaching website, Creativity Lessons. Feel free to contact me if you would like to be sent an announcement when they are posted.ould like to be sent an announcement when they are posted.
So…wash your hands frequently, maintain physical distancing, do social gathering virtually, and wear as mask so we can meet in person again soon. (I can direct you to places where artists are making their art available on masks-check out Pixels.com and Spoonflower.com for artist designed masks.)