I have just finishing teaching a multiple-day watercolor intensive in the beautiful University of Wisconsin-Arboretum.  The participants were wonderful and I am looking forward to offering similar workshop there in June of 2020.  My spring in the UW-Arboretum has become an annual event!  This workshop has me looking to the future and reviewing what I have agreed to offer this summer and fall and where I will be teaching.
I organize my own art. and creativity workshops and am also periodically invited to teach at established art venue.  As I reviewed my upcoming summer 2019 workshop schedule I noticed a pattern that goes beyond convenience or compensation.  I realized that I have scheduled ALL of my summer and fall workshops in especially beautiful places!  Next up is:
June 8-9, 2019
River Arts Art Center, Prairie du Sac, Wisconsin
 I will be offering this two-day workshop River Arts Center is a lovely gallery with a new workshop space in Prairie du Sac, WI.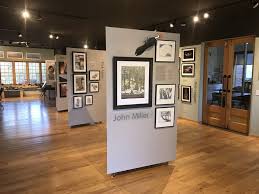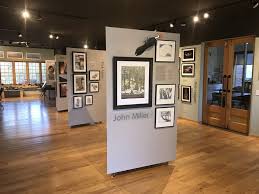 In this arts-based mixed-media workshop participants will explore process-based art strategies for expanding personally important themes in their artwork.  We will be use our art to think about various ways to be intentional about our creativity while having as much fun as possible using our favorite mediums.  While I am best known for teaching watercolor, this is a mixed media workshop does not require any experience with watercolor, though I will share a few fun techniques along the way to incorporate into the art exercises we will be doing, which will include some collage, simple artists books, and an introduction to Artist Trading Cards.There are still spots available in this workshop next weekend.
June 21-23, 2019
Shake Rag Alley Center For The Arts, Mineral Point, Wisconsin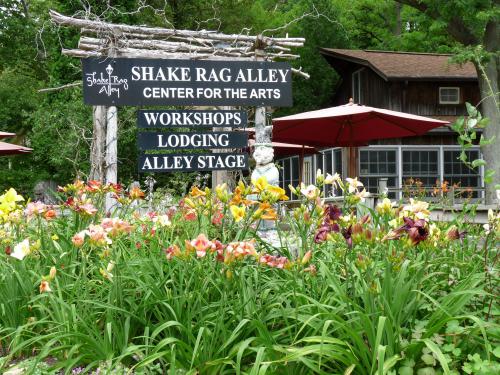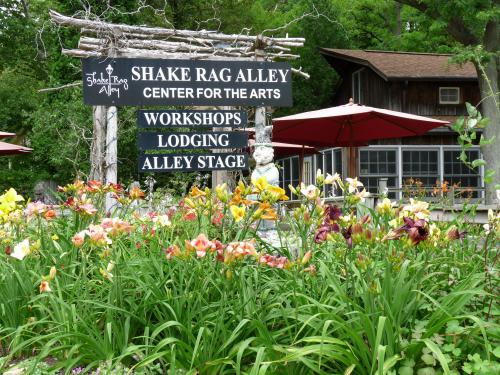 You can stop framing your watercolors under glass!
I am delighted to be returning to Shake Rag Alley School for Arts and Crafts in Mineral Point with this new workshop that is designed for artists wi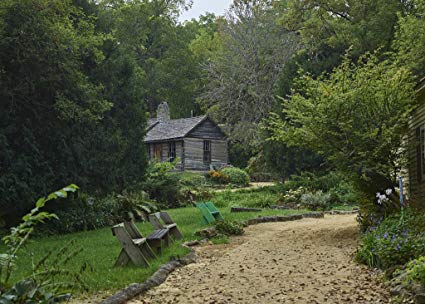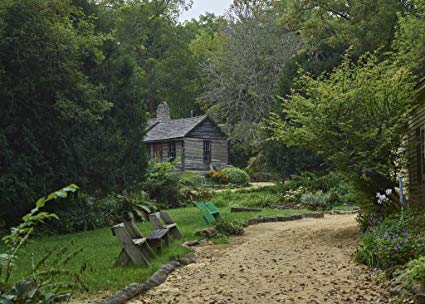 th some experience painting with watercolor on paper, and painters more familiar with oils or acrylics and other painting media, but who are interested in learning how to work with watercolor on canvas. Participants will learn the basics and beyond.
We will try out a range of approaches for effectively using watercolor on Aquabord, watercolor canvas, and other nonporous surfaces. Expressive experimentation will be explored in this relatively new approach to watercolor on nonabsorbent substrates (which will be provided).  This will be an opportunity for artists to learn new approaches to a favorite medium.
Bring your watercolor paints, brushes and other favorite painting tools. I will provide the surfaces
we will paint on and necessary sealants will be provided. We will learn how to capture the glow of watercolor with the convenience of canvas.
Shake Rag Alley Center for the Arts is a very special historic arts venue is an example of what can happen when a creative community comes together to create  preserve a treasure and promote the arts.  Early Welsh miners clustered their cabins in the valley around Federal Spring.  The spring is still bubbling, and today this nonprofit arts education center, Shake Rag Alley, Inc., occupies nine buildings in the 2.5-acre oasis of gardens, trees, flowers, and rambling paths
Shake Rag Alley hosts a vibrant children's program, concerts, and other cultural events, as well as adult art workshops. It is a pleasure to offer a workshop in this wonderful venue based in my own recent creative explorations.
Fairbanks, Alaska

2 week-long workshops
Week 1:  Watercolor:  A Fresh Start to Advance Your Watercolors
Week 2:  Finding Your Inner Artist Voice in Watercolor
University of Alaska-Fairbanks
I am so excited to be returning to the Fairbanks Summer Arts Festival this July. I have taught there several times in the past .  It is an amazing combination of workshops and events across the creative arts, including visual arts, music (all forms), creative writing, theatre arts, healing arts, dance, and the culinary arts.  There is something for everyone and amazing instructors.  (
Watercolors: A Fresh Start to Advance your Watercolors (July 15-19, 2019).  This  watercolor workshop is designed for absolute beginners through experienced painters who would like a refresher of basics and experimental wet-into-wet watercolor techniques. Drawing skills are welcome but not required. Participants can plan on advancing creative and technical approaches to watercolor painting, expanding their subject matter, while having fun doing it. We will be learning new strategies for working with the exciting effects and rich colors possible with watercolor.
Watercolors: Finding your Inner Artist's Voice in Watercolors. (July 22-26, 2019).  This workshop combines my love of watercolor and my work with creativity coaching.  It is for artists who have acquired skills in watercolor but now want to figure out how to make artworks that are uniquely their own.   It is for individuals interested in discovering new motivation and their own subject matter and content. We will both develop more skills and explore creative process-based strategies for drawing out our inner artist's voice, to bring our own authentic personal content to our work.
This is my second time offering a workshop at Dillman's Art Resort on the shores of White Sams Lake.  It is has been a family run resort since 1934,  The venue that has offered nationally known artists as teachers in a beautiful classic Wisconsin north woods setting in the summer and fall.
This workshop is a mixed media creativity workshop for all levels of artists. It is is designed for artists with some knowledge and skill in their preferred mediums who are interested in expanding the content and subject matter in their own work to make it authentically and uniquely their own. It is for artists who have acquired some technical skills in their chosen media, but now wondering how to put them to work to make their own personal art.  Participants will explore creative mixed media exercises that focus on creative process and learn strategies for expanding their artwork to find their authentic voice, content, and approach as an artist, and have  fun doing it.

Watercolor and Creativity in Door County
I love Door C

ounty, and have a special relationship with Lawrence Universities Björklunden, in Bailey's Harbor, Wisconsin.  I have been teaching there for over twenty years, starting while I was a professor and chair of the Art Department at Lawrence.  I have been going back and sharing my love of watercolor every year since that time.  In 2019 I will be teaching at the lake-side lodge at  Björklunden and offering week-long watercolor workshops  two times, in August and September, and a three-day, four nights creativity retreat in October.  The August workshop is full but there are s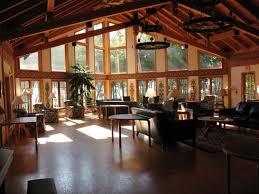 till spaces available
in the September watercolor workshop and the October creativity Retreat.
This watercolor seminar is designed for absolute beginners as well as for those who have had some experience painting with watercolor but need a refresher to gain the confidence to start again. Explore the fall at Björklunden while enjoying this opportunity to learn or re-learn watercolor from an artist passionate about the medium in a supportive and friendly learning environment. Seminar participants will explore basic traditional approaches to watercolor painting as well as fresh and experimental wet-into-wet watercolor techniques.  Seminar participants will go home with the skills and tools to keep on painting.
The Re-Vision Mixed Media Art & Creativity Intensive is an arts-based creativity expanding experience for artists and non-artists.  Spend three days and four nights in beautiful Door County at a lakeside lodge in the off season.  Arrive Sunday evening and have supper with the other Intensive participants (commuters invited for Sunday evening meal too),  The workshop will take place 9:00 AM – 4:00 PM daily October 21-23, (with a 2 hour break at lunch to walk or nap before the afternoon activities).  Leave after breakfast on Thursday, October 24, 2019.
Spend mornings, 9:00-12:00, enjoying mixed-media, watercolor, and/or other drawing and painting media in guided exercises designed to explore your creativity and help you move yourself forward as a person and an artist. 

Lunch, nap or take a walk to enjoy the Björklunden grounds, 12:00-2:00

Spend afternoons in additional open studio and arts activities with coach/instructor Helen Klebesadel until 2:00-4:00 daily.

You will have 24 hour open studio access to the art studio. 

Guided exercises are

designed to help you bring your most authentic voice to your life and your art and to discover, re-mind, re-cover, and re-member your vision for yourself as a creative person. Artists will discover new motivation and content for their artwork, and non-artists will better define their life visions for themselves as creative people.

Embrace your greatest vision for yourself as an artist and a creative and join us in pursuing  the goal of imagining your next action steps toward that vision of yourself as the most whole person you can be.

Guests may join you and share a room for the cost of double lodging and meals. Ask Helen about this option.

Registration is being handled by Helen. Register coming soon.  Questions? email <[email protected]> or call her at 608/262-3056 for other options. A supply list will be sent with registration confirmation.
Join me in one of these beautiful places to explore your art and creativity while enjoying  places of beauty!