"My paintings are about beauty and the power of beauty to resist all that is soul stifling in this world." ~ artist Ann Schaffer
If you have followed my blog for a while you may recall that I have written about the watercolors of Madison artist Ann Schaffer before in posting called, A Beauty Manifesto: Art As Resistance.
Ann will be exhibiting a retrospective of her artworks, watercolor paintings and documentation of her installation work as a part of this fall's Madison Museum of Contemporary Art Gallery Night extravaganza.  Be sure to put this exhibit on your list of 'must sees.'  (Gallery 800 UBD is #34 on the Gallery Night list.)
COLORS OF LIGHT AND LIFE
A retrospective of art by Ann Schaffer
Reception Friday October 2 , 2015,  5:00-9:00
800 University Bay Drive, Madison WI
If you go you will see that Ann Schaffer's artwork is inspired by the belief that creating beauty is an act of resistance to all that is sordid, unjust and repressive.  She says:
"Just as native Americans ornamented and decorated their ration cards when forced onto reservations, just as I saw bits of colored glass hanging in windows in Nairobi slums, just as prison inmates will paint and draw on pieces of cardboard…….beauty contacts the spirit and the soul and affirms life.

I have been a psychotherapist as well as an artist for many years. People have often asked about combining this work in an art therapy practice. I haven't done this because making art is personal, my way to balance the pain and suffering in the many stories I have heard.
I have always worked in watercolor and I earned my Master's of Fine Arts in watercolor painting at the University of Wisconsin-Madison. I love the fluidity of watercolor and the interactive nature of both exerting control and letting the paint flow and dry on the paper to create it's own shapes and textures. I love the transparent quality of the paint as it allows the paper quality and texture to be part of the painting.

As an artist I have participated in, acted as juror for, and chaired exhibitions; received grants and  awar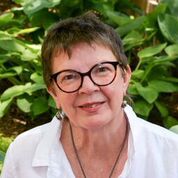 ds, taught and lectured, directed photoshoots, fulfilled commissions, participated in juried art fairs. I have been represented by regional and national galleries and am part of personal and corporate collections. While I enjoy this wide experience and exposure I am especially pleased to be exhibiting here in my own neighborhood of Shorewood Hills.
The exhibition will be on display through 2015.  The UBD 800 Gallery features two local artists a year, and we are delighted that in 2015 Ann Shaffer is one of them.
Gallery Hours: Monday- Friday 9:00 A.M.- 6:00 P.M. or by appointment (Phone: 608.238.0623)
Address: 800 University Bay Drive (Corner or University Bay Drive and Marshall Court)
Parking and entrance on Marshall Court